All Things Home and Garden with Scrumptious Wicks
Valentine's Day Decor
It's almost Valentine's Day! In honor of this festive love-themed month, we wanted to share some of our favorite decoration ideas to spruce up your home. 
---
New year, new you. Or at least, decluttered you. It's 2023, and it's high time to clean out your home and start decluttering. Here are some tips on decluttering to get you going. Make a Plan Before you get started on any decluttering, make a list of all of the areas in the house you would like to clean. Decide how much time you want to commit to each area as well, as decluttering can get easily time consuming. How are you going to sort through your clutter? Do you have an organizational plan in place?   Set up boxes...
---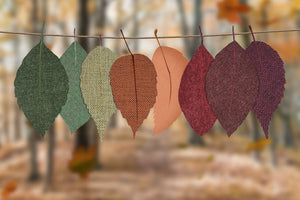 Thanksgiving is just around the corner, and with that comes all the responsibilities of hosting families over for dinners and holiday parties. Here's how you can make your home look stunning for this holiday season! Centerpieces & Bouquets The key to any Thanksgiving dinner table set up is a gorgeous centerpiece that compliments all other decor in your home. Pull out the cornucopia, and get some floral pieces for added flair. Don't forget to set up some fall veggies on the table for more of a seasonal look. This is your time to get creative with your centerpiece arrangement and...
---
Halloween is today and with it comes spooky decorations and lots of fun! As costumes and candy can get quite expensive, learning how to decorate on a budget is a must for many. Here are some ideas on how you can DIY your Halloween decorations this year.   Googly Eyes If you have kids, using googly eyes is a great way to decorate your house by keeping it lighthearted. Googly eyes are very cheap and easy to find at any dollar store, and getting a bunch of them and sticking them everywhere, from your fruits and veggies to household objects,...
---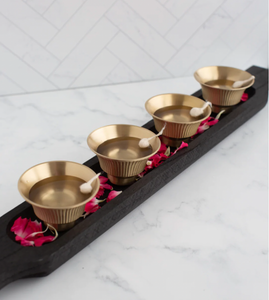 Navratri is upon us, from Monday, September 26 to Wednesday, October 5th. In the midst of the garbas, family events, and pujas, finding gifts for everyone in the family can be quite a hassle. Here are our favorite recommendations for gifts for Navratri from South Asian-owned small businesses.