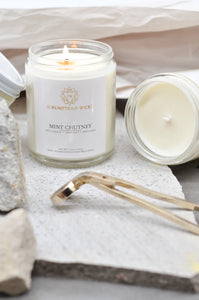 A fragrant blend of South Asian roots and universal comfort.
Scents inspired by South Asian culture and heritage yet unexpectedly familiar and comforting.
Clean design fits seamlessly into your decor.
You won't find any big multi-colored picture labels here! A modern, clean design allows you to use Scrumptious Wicks candles in every room of your home.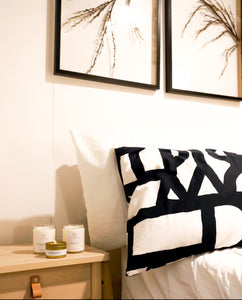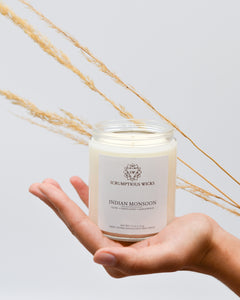 High-quality ingredients you can trust.
- Vegan soy/coconut wax 
- Phthalate-free and paraben-free fragrances
- Lead-free, zinc-free cotton braided wicks
- Reusable and recyclable vessels
Read More
Testimonials.
"This is such a nostalgic fragrance. As a kid growing up in Bombay, the monsoon season was one of my favorites. Never knew a fragrance could transport me back to my childhood. Love the rainforest and earthy aromas that fills up the room." -- Tina
"This candle has an AMAZING scent. I let it burn while I showered quickly and by the time I returned my entire basement was filled with the relaxing and fresh smell of lavender. The smell lingered even after turning the candle off. I've spent so much money on brand name candles and have never had a smell this great and lasting. Definitely will buy more and highly highly recommend!!" -- Mariel
"The discovery set was just delivered (early!!) And I can't stop smelling all the candles! They are a perfect blend of reminiscent of India while being subtle and refreshing. Also, the packaging was beautiful. Highly recommend!" -- Shweta
"The scent is light, but perfect for relaxation after a long day or when reading. It also permeates throughout the entire floor and gets rid of any odors. Because of how long they last, it's taking me forever to get through all my candles! I've been burning this everyday for weeks and it's still going strong!" -- Reshma P.