All Things Home and Garden with Scrumptious Wicks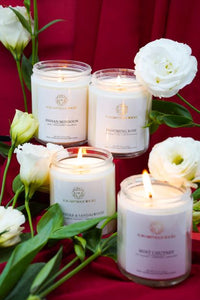 Spring is finally upon us... and that ultimately means spring cleaning is here, but not to worry my friends! Writer, Maya Potter, joins us to help us breathe new life into our living spaces with 5 vegan home decor items this spring!   1. Vegan, hand poured soy candles for atmosphere  Scent has a powerful way of bringing life to our best memories and bringing back forgotten ones. Burning a hand poured soy wax candle is a clean, lasting way to bring a layer of relaxation and sensory joy guests can carry with them. Scrumptious Wicks Candles, made with vegan...
---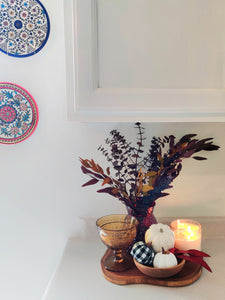 Today we welcome guest blogger, Ammu Cherian. Ammu shares with us some tips and tricks to transition into fall decor, all while keeping things comfy and cozy for the new season!
---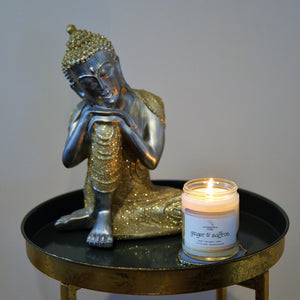 Our world is in a chaotic state, to put it lightly. 2020 has been a year of shock and heartbreak for many of us. When there is a lack of control in our world, it can be helpful to transform our immediate environment at home.   Aromatherapy is a wonderful way to boost your mood and make your home more comfortable.  At Scrumptious Wicks, we offer a variety of scents that are bound to lift your mood and naturally boost endorphins. Please note that we do not recommend any of these as a substitution for consulting with your doctor.  Below are...
---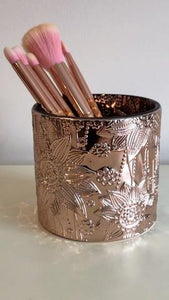 As you might imagine, being a candle maker means I always have TONS of candles all over the house. (I'm obviously covered if the power ever goes out! haha) Over the years, I've recycled a lot of these candle jars and used each of them in a different way around the house. Here are some easy steps to follow so you can reuse your candle jars, too! 
---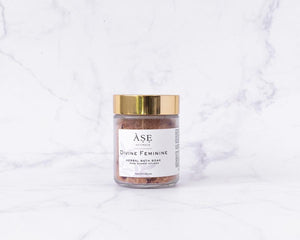 Community support is something that Scrumptious Wicks has been so fortunate to have, and for that we are thankful. That same support is needed for Black-owned businesses now more than ever, and so we have compiled a list of wellness brands that we think you'll love. Each of these companies also mirrors our commitment to clean and natural products.     Ase Naturals https://asenaturals.bm/ This Bermudian owned company was started after the founder had a near-death experience. Facing death inspired her to practice mindfulness and live a nontoxic lifestyle. Her goal is to incorporate healing in mind, body, and spirit with her products....